SpringFest: Block Party Fun on Saturday, June 4
April 8, 2022
By: Brooklyn Friends School
Mark your calendars to celebrate the end of the school year together! On Saturday, June 4 from 11am to 2pm, we are taking over Pearl Street for SpringFest, a community block party. Many fun activities are planned.
Volunteers will make this celebration possible for our students and community. Sign up to give an hour or two below.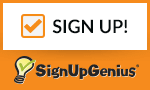 Learn more about the Brooklyn Friends & Families.